Pajama Club - Pajama Club (2011)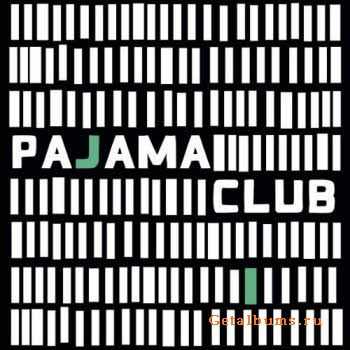 Исполнитель:
Pajama Club
Альбом:
Pajama Club
Год выхода: 2011
Страна: NZ (Lester Records)
Жанр: Alternative, Rock-Pop, New Wave
Время: 43:30 Min
Качество: Mp3 | 320 kbps
Размер: 105 Mb
Треклист:
1. Tell Me What You Want
2. Can't Put It Down Until It Ends
3. These Are Conditions
4. From A Friend To A Friend
5. Golden Child
6. Daylight
7. Go Kart
8. Dead Leg
9. TNT For 2
10. The Game We Love To Play
11. Diamonds In Her Eyes
In recent years, Crowded House's critics have accused the reformed band of playing it too safe. No one could say that of Pajama Club, however, which consists of Neil, Sharon (fact: normally to be found running her Auckland-based chandelier shop, Sharondelier), and friends Sean Donnelly (synth, guitar and vocals) and Alana Skyring on drums. With Neil tackling a combo of guitars, vocals and occasional drums, and the missus on bass and vocals, they've managed to come up with a collection of tracks that sounds loose, funky and experimental, without abandoning Neil's ear for a good tune. 'Can't Put It Down Until It Ends' and 'Daylight' are particularly pleasing. The former is a smooth groove with an evocative oriental flavour, while the latter is a weird glammy stomp, topped with pleasantly soaring vocals.
Информация
Посетители, находящиеся в группе Гости, не могут оставлять комментарии к данной публикации.