VA - Kerrang! Ultimate Rock Heroes (2015)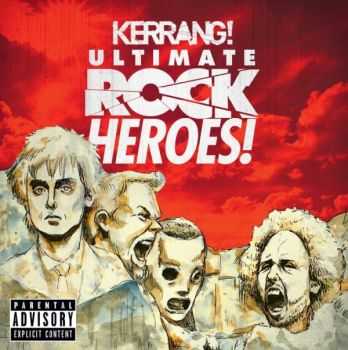 Исполнитель:
VA
Альбом:
Kerrang! Ultimate Rock Heroes
Год выхода: 2015
Страна: United Kingdom
Жанр: Alternative Rock / Post - Hardcore / Pop - Punk
Качество: mp3, 128-320 kbps
Размер: 110 mb
Треклист:
01. Enter Shikari – Know Your Enemy (Rage Against The Machine cover)
02. Neck Deep – Don't Tell Me It's Over (blink-182 cover)
03. Palm Reader – My Plague (Slipknot cover)
04. Feed The Rhino – I'm Broken (Pantera cover)
05. Sea Of Treachery – Misery Business (Paramore cover)
06. Frank Turner – Murder In The Rue Morgue (Iron Maiden cover)
07. Rolo Tomassi – Digitial Bath (Deftones cover)
08. The Xcerts – Helena (My Chemical Romance cover)
09. Ray Toro – Tired Of Sex (Weezer cover)
10. Young Guns – Livin' On The Edge (Aerosmith cover)
11. New Found Glory – Do You Remember Rock 'N' Roll Radio (The Ramones cover)
12. Four Year Strong – Bullet With Butterfly Wings (Smashing Pumpkins cover)
13. Skindred – From Out Of Nowhere (Faith No More cover)
14. Jamie Lenman – Time Of Your Life (Green Day cover)
15. The Lounge Kittens – Sad But True (Metallica cover)
Информация
Посетители, находящиеся в группе Гости, не могут оставлять комментарии к данной публикации.