Birds of Passage - Winter Lady (2011)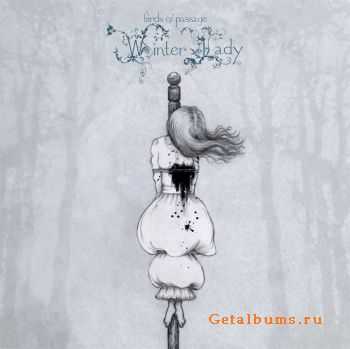 Artist
: Birds of Passage
Title Of Album
: Winter Lady
Year Of Release
: 17-12-2011
Label
: Denovali
Genre
: Ambient / Experimental / Female Vocal
Format
: mp3
Quality
: CBR 320 Kbps
Total Time
: 45:56 min
Total Size
: 134 MB
Tracklist:
1. Fatal Melody
2. Highwaymen In Midnight Masks
3. Away With The Night
4. Disaster of Dreams
5. Hollow
6. The Monster Inside You
7. Waltz While We Sleep
A masterwork of minimalism, WINTER LADY - Alicia Merz's sophomore solo e¬ffort as BIRDS OF PASSAGE sees an return to the desolate and melancholic soundcscapes of her highly acclaimed debut, WITHOUT THE WORLD. With WINTER LADY, Alicia presents us with an endearing invitation into her fragile world, a captivating through the landscapes of her emotional euphoria and agony, a further commitment to musical experimentation, a worthy addition to the oeuvre of BIRDS OF PASSAGE. The cold minimalist-drones, distorted field recordings, and sparse instrumentation, illustrate an icy, desolate and dark. It's as if we are listening to the sound of winter itself; an audio exposure to the unforgiving elements of winter. With allusions to dark-pop and classic broken-folk, the reverb drenched instrumentation, metaphorical fairytale lyrics, and anti-climactic compositionsi remind us that Alicia Merz is a singer songwriter for people who don't like singer songwriters. With WINTER LADY, Alicia re-establishes herself as a true musical maverick - who is able to capture the imaginations of audiences as diverse as those of SIGUR ROS, GROUPER and ZOLA JESUS. In short, BIRDS OF PASSAGE's WINTER LADY is an album of authentic experimentation, masterful minimalism, immense tragedy, and glacial beauty. It is not surprising that already after the first album NILS FRAHM and PETER BRODERICK (EFTERKLANG) belonged to the fanbase of BIRDS OF PASSAGE.
Информация
Посетители, находящиеся в группе Гости, не могут оставлять комментарии к данной публикации.