Kalya Scintilla - Dance the Spiral Never Ending (2012)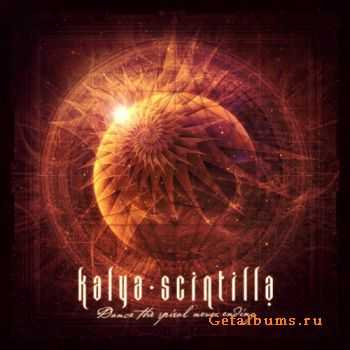 Artist
: Kalya Scintilla
Title Of Album
: Dance The Spiral Never Ending
Year Of Release
: 23-01-2012
Label
: Merkaba Music
Genre
: PsyDub / PsyChill / Tribal
Format
: mp3
Quality
: 320 kbps
Total Time
: 58:40 min
Total Size
: 133 MB
Tracklist:
1. Rises in the East
2. Whomp Shanti
3. Bone and Stone
4. The Sands of Grime
5. Break Belief Bounce ft. Alice Spacedoll
6. Listen With Your Heart
7. Caravan Planet
8. Swaggered
9. Way of the Tarot
10. The Velvet Squish
11. Dance The Spiral Never Ending ft. Alice Spacedoll
Dance The Spiral Never Ending is the new album by Australian composer, producer, and instrumentalist Yaygon Lamagier. An intelligent and expansive fusion of the ancient eastern and futuristic and hi-tech western worlds. Let Kalya Scintilla take you on a mysterious, bone-grooving, and heart opening journey to a place where time and space cease to exist, and all thats left is the connection between all that is.
Информация
Посетители, находящиеся в группе Гости, не могут оставлять комментарии к данной публикации.