Xerxes - Selected Works: Volume One (2009)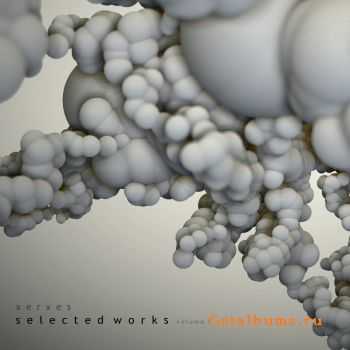 Artist
: Xerxes
Title Of Album
: Selected Works: Volume One
Year Of Release
: 23-10-2009
Label
: Xerxes
Genre
: Ambient / Electronic
Format
: mp3
Quality
: 320 Kbps
Total Time
: 63:12 min
Total Size
: 147 MB
Tracklist:
1. Emmy 05:46
2. The Inlands 05:20
3. First Flight 02:30
4. Simple Math 04:10
5. Into The Nothing 03:02
6. Jules Theme 02:37
7. Moonrider 02:59
8. Bent Out Of Shape 05:14
9. Old Mrs Nelly 02:00
10. Subzero 04:00
11. X-Flies 03:57
12. Ride The Fog 03:14
13. Non-Variations In G-Minor 06:22
14. Corque Screw 05:08
15. Panic 01:45
16. Off The Blocks 05:08
This is the first volume of several in a series called Selected Works. They are collections of songs that I personally enjoy and believe those who follow my music will appreciate. In 2007, the Xerxes Complete DVD was released and it contained every single song I had ever made, which came out to about 420 songs or so. This one is now sold out and was only available as a physical DVD. In the Selected Works series I will try to pick out the best of them for you - and put them in a nice package. A personal high-five goes out to iq/rgba for the wonderful album cover art.
Информация
Посетители, находящиеся в группе Гости, не могут оставлять комментарии к данной публикации.