Willamette - Always In Postscript (2012)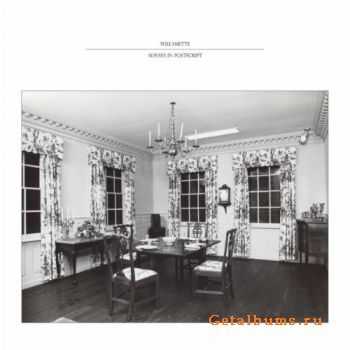 Artist
: Willamette
Title Of Album
: Always In Postscript
Year Of Release
: 21-01-2012
Label
: Own Records
Genre
: Ambient
Format
: mp3
Quality
: 320 Kbps
Total Time
: 29:10 min
Total Size
: 66.5 MB
Tracklist:
1. portrait of a sleeping girl with radio 03:35
2. un court thème pour lyla 02:35
3. a year of failure, a year of fortune 03:14
4. balustrade (hand writ) 04:09
5. open wounds (for j.n.) 03:43
6. avenue heights, carouselled horse 03:17
7. images d'une longueur de cheveux 04:04
8. always in postscript (free) 04:33
Willamette compose minimal works for tape, silence, voice and various stringed instrumentation. Romantic music for the old and lackluster, the compositions of willamette are characterized by meticulous notation and uncommon symmetry, emphasizing the importance of space and volume. The classical fugues of their recordings offer a distinctly austere nostalgia, not only capturing the air of an old Delerue record playing in a distant room, but the sound of the room itself. This music was written for the film All the Lines Flow Out by Charles Lim Yi Yong. It received special mention at the Venice film festival.
Информация
Посетители, находящиеся в группе Гости, не могут оставлять комментарии к данной публикации.