Wendy Rule - World Between Worlds (2000)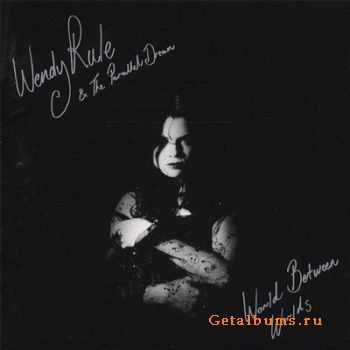 Исполнитель
: Wendy Rule
Альбом
: World Between Worlds
Год выхода
: 2000
Лейбл
: Shock Records
Страна
: Australia
Жанр
: New Age, Ambient, Folk, Gothic, Female Vocal
Время
: 1:07:30
Формат
: Mp3 / FLAC (tracks + .cue, log-file)
Качество
: CBR 320 kbps / Lossless
Размер
: 162 mb/ 361 mb
Вебсайт
:
amazon.com
On World Between Worlds, Wendy Rule's beautifully dark soundscapes guide us into an Otherworldy realm of Celtic myth and mystery. Exploring the deep, healing qualities of the underworld with songs such as Singing to the Bones and Slow Down, the album is a meditative journey into the full spectrum of human emotion. Highlighting the intricate layers of Wendy's voice, and the gorgeous cello of Rachel Samuel, World Between Worlds is an important album, offering an insight into the complex wisdom of Pagan philosophy.
Tracklist:
01. Dissolve
02. The Call
03. Animus
04. Singing to the Bones
05. Three Colours
06. Hail to the Moon
07. World Between Worlds
08. Under the Willow
09. Slow Down
10. Evolve
11. Entropy
12. Inanna
13. Creatures of a Day
Информация
Посетители, находящиеся в группе Гости, не могут оставлять комментарии к данной публикации.