ASC & Sam KDC - Decayed Society (2012)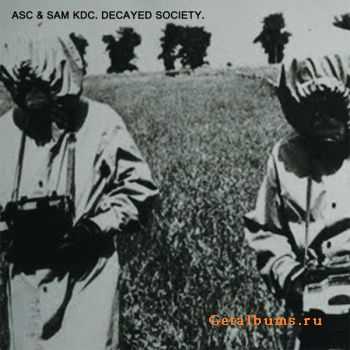 Artist
: ASC & Sam KDC
Title Of Album
: Decayed Society
Year Of Release
: 2012-03-20
Label
: Auxiliary / AUXCD001
Genre
: Ambient
Format
: mp3
Quality
: 320 kbps
Total Time
: 59:54 min
Total Size
: 135 MB
Tracklist:
01. Lost Negatives [07:44]
02. Rebuilt from Nothing [07:04]
03. Cesium 137 [06:49]
04. Block 4 [12:09]
05. Vapour Lock [07:04]
06. Skala [06:48]
07. No Safety Zone [12:16]
The first CD release on James "ASC" Clements' Auxiliary imprint is a beatless ambient collaboration between him and Sam KDC. It's a rare instance for two producers so deeply embedded in the D&B scene to depart from their beats, but a feat which these two are clearly capable of executing. Essentially it's as though they got to the end of a typical atmospheric D&B intro and wondered what would happen if they pressed forward without the rhythmic onslaught. The resulting album leaves us with seven spacious and slow moving ambient scapes alluding to productions by Robert Henke, BVDub or vintage Global Communication, conducting amorphous synth shapes and meticulous electro-acoustic sonorities with a classically melancholic, yet romantic vision.
Информация
Посетители, находящиеся в группе Гости, не могут оставлять комментарии к данной публикации.