Taylor Deupree - Faint (Deluxe Edition) (2012)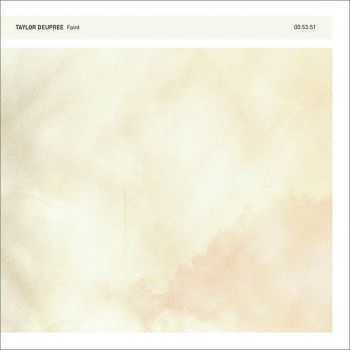 Artist
: Taylor Deupree
Title Of Album
: Faint
Year Of Release
: 2012-11-27
Label
: 12k
Genre
: Ambient, Electronic, Modern Classical
Quality
: 320 / FLAC
Total Time
: 92:54 min
Total Size
: 207 / 430 MB
Tracklist:
Disc 1
1. Negative Snow (9:43)
2. Dreams of Stairs (11:19)
3. Thaw (11:41)
4. Shutter (8:54)
5. Sundown (12:40)
Disc 2
1. Thaw (reprise) (38:40)
Cresting the hill the sound of running water carries me back into the trees once more. I'm enticed by glistening droplets of near-frozen dew on the fallen logs that conceal the singing insects residing on the woodland floor. I pull tightly on my bedclothes as warm harmonic tones ease across my frost-kissed ears until broken twigs underfoot break my state of slumber. Back now, my pillow is familiar and warm. The tiny fraction of time between waking and sleep, with no distinct perception of reality is a moment to be held and absorbed for as long as possible. It is the ontologically fleeting moment of the present, as our heavy eyelids close and our pulse slows, that is the inspiration inside the music of Faint, the new album on 12k by Taylor Deupree.
Информация
Посетители, находящиеся в группе Гости, не могут оставлять комментарии к данной публикации.