AstroPilot - Star Walk (2012)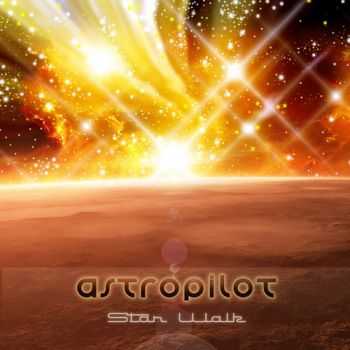 Artist
: AstroPilot
Title Of Album
: Star Walk
Year Of Release
: 2012-12-21
Label
: Altar Records / ARCDA32
Genre
: Ambient, PsyChill
Quality
: FLAC
Total Time
: 78:56 min
Total Size
: 438 MB
Tracklist:
01. In the Middle (Miktek remix)
02. Inverted Worlds (Jan Amit remix)
03. Hidden Planet (Cabeiri remix)
04. Sanctum (Rabitza remix)
05. Gravity Free (Olexa & AstroPilot remix)
06. In the Middle (Alwoods remix)
07. God's Channel (BOOM 2012 Live Edit)
08. Abyss (Beta version)
09. Hidden Planet (SM remix)
10. Between (2012 Live edit)
The year 2012 has been fantastic with many quality releases by Altar artists, and we are proud to finish off the year with a one of our best ones yet!
Altar Records presents it's final release of 2012 with Astropilot's long-awaited 8th album, "Star Walk".
Following in the style of his well known "Solar Walk" series, this opus brings to us more of the depth and quality of composition that Dimitry is known for with his 10 years of experience and audio craftsmanship.
Including remixes from acclaimed Greek musicians Alwoods and Cabeiri and featuring two exclusive and unreleased live remixes from his performance at Boom Festival 2012, "Star Walk" is a unique and beautiful listening experience that represents the passion and drive that both Astropilot and Altar records share in their love of music.
Информация
Посетители, находящиеся в группе Гости, не могут оставлять комментарии к данной публикации.