Ela Orleans - Tumult In Clouds (2012)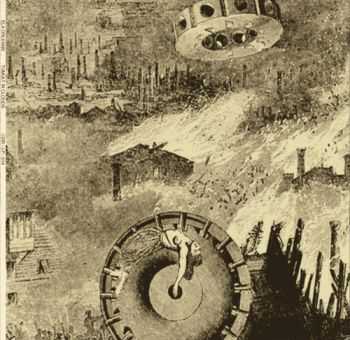 Artist
: Ela Orleans
Title Of Album
: Tumult In Clouds
Year Of Release
: 2012-12-12
Label
: Clan Destine Records
Genre
: Experimental, Ambient, Psych Pop
Quality
: 320 / FLAC
Total Time
: 61:02 min
Total Size
: 141 / 350 MB
Tracklist:
A1 A Jealous Lover
A2 Kinolab
A3 Dark Wood
A4 This Is
A5 Nocturne
B1 Clangers In The Night
B2 Leopard
B3 Longing
B4 Station In Shadows
B5 Light At Dawn
C1 J'ai Bien Du Chagrin
C2 Diving In The Wreck
C3 Risky Trip To The Underworld
C4 Tumult In Clouds
D1 All Men
D2 Where Are You?
D3 Your Fame
D4 Rolling Waters
D5 In The Night
Born in Poland, and having lived across the world, including some years spent in the New York underground / alternative music scene, singer-songwriter Ela Orleans has a unique and original sound. A multi-instrumentalist, she uses guitar, analogue synth and keyboards, violins and samplers in her unaccompanied live performances, layering looped beats and sampled melodies into achingly beautiful lo-fi pop. On this double LP, she showcases some of her intricate, hypnotic instrumental compositions on ambient opener Jealous Lover, and the understated, menacing Dark Wood.
Vocal tracks like the melancholic This Is and the crepuscular Longing showcase her songwriting talents – with nods to Serge Gainsborough, Tamla Motown and Stereolab, through a lens of scuzzed-up, gloriously static-filled lo-fi noise. The highlight of this consistently excellent release is the anthemic Light At Dawn, where Orleans' plaintive, silk-textured voice slinks up and down the register as dusty, analogue beats and organ swoon in the background. Listen to it in the dark with a cigarette lit and a whisky in hand.
Информация
Посетители, находящиеся в группе Гости, не могут оставлять комментарии к данной публикации.