Petrels - Onkalo (2013)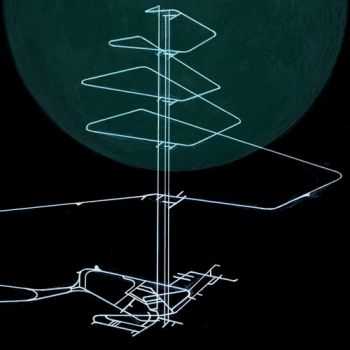 Artist
: Petrels
Title Of Album
: Onkalo
Year Of Release
: 2013
Label
: Denovali
Genre
: Electronic, Ambient, Experimental
Quality
: 320 kbps
Total Time
: 73:52 min
Total Size
: 170 MB
Tracklist:
1. Hinkley Point Balloon Release 04:14
2. Giulio's Throat 10:08
3. On The Dark Great Sea 04:56
4. Time Buries The Door 04:57
5. White And Dodger Herald The Atomic Age 08:14
6. Trim Tab pt.1 05:56
7. Trim Tab pt.2 03:58
8. Characterisation Level 20:14
9. Kindertransport 11:15
Onkalo ('hiding place') is the name of the spent nuclear fuel repository currently under construction in Finland to house hazardous nuclear waste. It is designed to last a minimum of 100,000 years - a scale of time unimaginable when the oldest surviving man made structures have endured not even a tenth of that time. The human species as we know it is thought to have existed for approximately 100,000 years - is it possible for humankind to build something that will endure a timescale that vast again? And what will be left to uncover it if it does so?
Taking this as a starting point, Petrels second album draws on a fascination with how we deal with what is left over, both physically and mentally. With this thread running through Onkalo, the album also takes inspiration from speculative science, immense time scales, retro-futurism, personal history, and how the post-war optimism of the dawn of the atomic age has come up against a more uncertain vision of the future.
Информация
Посетители, находящиеся в группе Гости, не могут оставлять комментарии к данной публикации.