KamaSutra - Kama Sutra Erotic Massage Music (2011)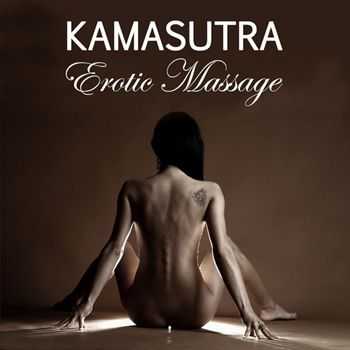 Artist:
KamaSutra
Title Of Album:
Kama Sutra Erotic Massage Music
Year Of Release:
April 7, 2011
Label:
Kamasutra Music Rec
Genre:
World, New Age, Lounge
Quality:
mp3 | Stereo
Bitrate:
320 kbps | 44.1 Khz
Total Time:
02:06:28
Total Size:
306.28 mb
Tracklist
---------
01. Kamasutra (Erotic Massage Music)
02. Tantramassage
03. Massage Music
04. Natural White Noise Sleep Music and Crickets (Amazon Rainforest)
05. Chakra Balancing
06. Erotic
07. Musictherapy
08. Hotgirls
09. Ave Maria Classical Sleep Music with Nature Sounds Thunder Sound
10. Thaimassage
11. Masage
12. Healing Shiatsu Massage Music
13. Gounod Ave Maria with Sounds of Nature
14. Ambient Orgasm Music
15. Fur Elise Classical Music for Sleep
16. Cama Sutra (New Age)
17. Relaxation
18. Spa Music Bodyrotic
19. Meditation
20. Kamsutra (Kamazutra)
21. Relax
22. Tantra (Tandra Music)
23. Clair de Lune Debussy Classical Relaxing Piano Music
24. Sleep Through the Night
25. Grieg In the Hall of the Mountain King
26. Karmasutra All Night Long
27. Sexual Healing Kamassutra Massage
28. Erik Satie Gymnopedie Classical Music for Sleeping and Soothing Nature Sounds for Sleep
29. Liszt Love Dreams n.3 Relaxing Piano Music Lullaby with Sounds of Nature
30. Tantric Massage (Tantric Sex Relaxing Music)
31. Chopin Preludes, Opus 28 n.4 Thunderstorm and Piano Nature's Lullaby
32. Erotikmassage (Tantramassagen)
33. Forbidden Games (Jeux interdits)
34. Pachelbel Canon in D
35. Healing Sleep Music
36. Camasutra (Karma Sutra)
37. Beethoven Moonlight Sonata
38. Ambient Sleep Music
Информация
Посетители, находящиеся в группе Гости, не могут оставлять комментарии к данной публикации.