Johnny Nicholas - Future Blues (2011)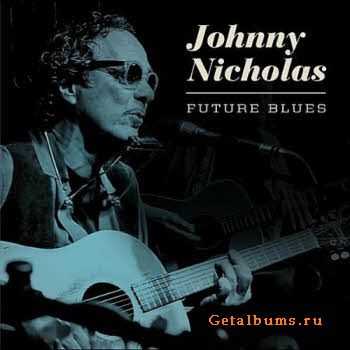 Исполнитель:
Johnny Nicholas
Альбом:
Future Blues
Год выхода: 2011
Страна: The People's label
Жанр: Blues
Время: 52:36 Min
Качество: Mp3 | 320 kbps
Размер: 124 Mb
Треклист:
1. Hey Hey
2. Hell Bent
3. Don't Say I Never Told You So
4. Hard Time Livin'
5. Roads On Fire
6. Mister Moon
7. Future Blues
8. Graveyard Blues
9. That's the Price
10. (It's All Over Now) baby Blue
11. Pass Your Tender Lips
12. Steadfast
The sound of 'Future Blues' ranges from jaunty boogie-woogie with stellar harmonica work and Nicholas' voice smoky and assertive, to slow-burning stand-outs supported by gritty guitar and Cindy Cashdollar's slide flourishes that melt into the rhythm section, while the re-imagined version of Dylan's "(It's All Over Now) Baby Blue" is punctuated by a free-spirited, driving shuffle. Musicians on the album include Cindy Cashdollar (Van Morrison, Bob Dylan, Paul Butterfield), guitarist "Scrappy" Jud Newcomb (Ian McLagan, The Resentments), drummer John Chipman (Band of Heathens), accordion and keyboardist Joel Guzman (Joe Ely), and guest appearances by Sam Broussard and Jimmie Vaughan. 'Future Blues' was produced by Bruce Hughes (The Resentments, Texas Sheiks, Jason Mraz), who also plays bass on the record.
Информация
Посетители, находящиеся в группе Гости, не могут оставлять комментарии к данной публикации.