James Andrews - The Big Time Stuff (2011)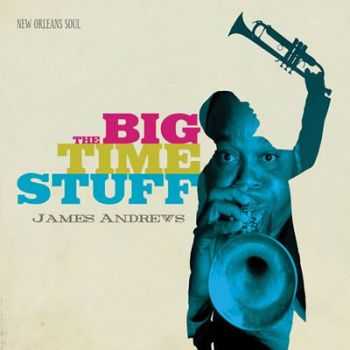 Исполнитель:
James Andrews
Альбом:
The Big Time Stuff
Год выхода: 2011
Страна: USA
Жанр: Jazz-Funk / New Orleans Blues
Время: 39:09 min
Качество: CBR 320 kbps
Размер: 90.1 Mb
Треклист:
1. The Big Time Stuff (3:10)
2. Keep That Music Playin' (4:46)
3. Take a Little Trip (5:00)
4. The Treme Shuffle (3:26)
5. Night Life (4:47)
6. At the Jazz Fest (3:36)
7. Mr. Boss Man (4:22)
8. Bet You a Dollar (4:08)
9. Ghetto Funk Music (5:54)
You can hear, feel, smell and taste New Orleans throughout this recording. James Andrews is part of one of the largest and most diversely talented music families New Orleans has ever produced. There's an Andrews in just about every brass band in town, and the groove goes all the way back to Grandfather Jesse Hill. James' career has taken many shapes. From an early stint with "The Allstar Band", to his "Satchmo of the Ghetto" cd on Allen Toussaints NYNO Records, James consistently shows his uniqueness.
www.allmusic.com
Информация
Посетители, находящиеся в группе Гости, не могут оставлять комментарии к данной публикации.