Malcolm Holcombe - Down The River (2012)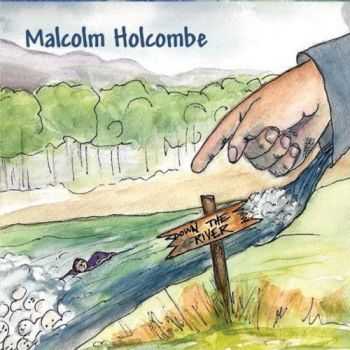 Artist
: Malcolm Holcombe
Title Of Album
: Down The River
Year Of Release
: 2012-09-03
Label
: Gypsy Eyes Music
Genre
: Alt-Country, Folk, Blues
Quality
: 320 / FLAC
Total Time
: 43:52 min
Total Size
: 100 / 269 MB
Tracklist:
01 Butcher in Town
02 I Call The Shots
03 Gone Away At Last
04 The Crossing
05 Twisted Arms
06 The Door
07 The Empty Jar
08 In Your Mercy
09 Whitewash Job
10 Trail O' Money
11 Down The River
"Down the River" is Malcolm's first independent release in several years and reunites Malcolm with Ray Kennedy, who produced earlier efforts. This album also boasts more recognizable guests than most of Malcolm's earlier records. Emmylou Harris lends background vocals to "In Your Mercy," and Malcolm duets with Steve Earle on "Trail of Money." Darrell Scott plays dobro, banjo and electric guitar, and former Uncle Tupelo and Wilco member Ken Coomer handles drums. "I wanted to shoot for Mars," Malcolm says of the high-powered lineup on this record. "Luckily, Ray knew some Martians." But the core of each cut is Holcombe's voice, which can growl like a cement truck in low gear or mellow into a heart-tugging croon, and his guitar playing. Malcolm plays with his bare fingers and his percussive attack makes it easy to overlook the precision with which he plays. "I always forget what a good guitar player he is," said an audience member after a recent Malcolm Holcombe show. "You think he's just beating on it, but then you realize he's fingerpicking really fast and not missing a note." There is an intensity in Malcolm Holcombe's performances that can put off those used to a more laid back product, but those who have watched him know that Malcolm Holcombe is not just playing for gas money. This is who he is and what he does. The acts of writing songs and playing music have always been hopeful ones, however the bleak the subject matter of the songs might be. With Down the River, Malcolm Holcombe has once again given us a handful of songs that are testimony to the human spirit. In these songs, the old truths still hold. Love, the inner life, music, these are eternal verities and will outlast the trickery and chicanery of those who would turn us against each other. In these strange and troubled times, we need Holcombe's witness as much as we ever have, and it is our good fortune to receive it.
Информация
Посетители, находящиеся в группе Гости, не могут оставлять комментарии к данной публикации.