Hillbilly Shakespeare - Well Hey By Golly Gee Whiz (2012)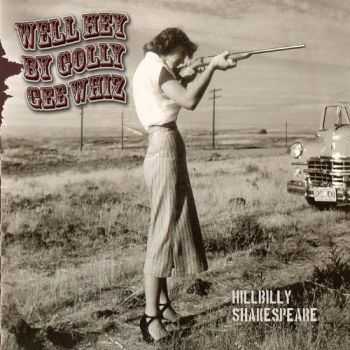 Artist
: Hillbilly Shakespeare
Title Of Album
: Well Hey By Golly Gee Whiz
Year Of Release
: 2012-07-31
Label
: Independent
Genre
: Blues, Folk, Country, Indie
Quality
: FLAC
Total Time
: 27:44 min
Total Size
: 174 MB
Tracklist:
01 Pretty Alright
02 Ghettobilly
03 Trashcan Mouth Blues
04 All I'm Asking Five
05 Ode To Saturday Night
06 Mollie
07 People Are Dogs, Too
08 Boogie All Night Long
09 Gone South
The South doesn't have a corner on the rockabilly music genre anymore. A trio of musicians in the Philadelphia area have been making a name for their band, Hillbilly Shakespeare. With two CDs now released and a music video scheduled for early 2013, this band draws attention to themselves with a unique sound while drawing on the legacy of such artists as Gram Parsons.
Информация
Посетители, находящиеся в группе Гости, не могут оставлять комментарии к данной публикации.