Radio Moscow - 3 & 3 Quarters (2012)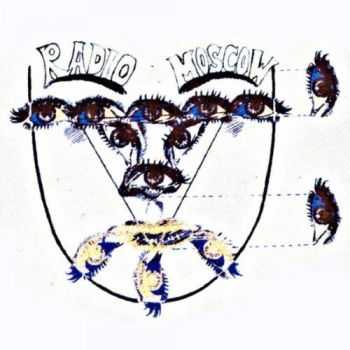 Artist
: Radio Moscow
Title Of Album
: 3 & 3 Quarters
Year Of Release
: 2012
Label
: Alive Records
Genre
: Psychedelic Rock, Blues Rock
Quality
: FLAC
Total Time
: 32:24 min
Total Size
: 213 MB
Tracklist:
01.You're Doing It to Me
02.The Look on My Face
03.Here I Come
04.No, No, Mister!!
05.We're All Troubled
06.She's Mine
07.About to Crash
08.The Stomp!
09.On Your Own
10.Confusion
11.Dog Show
12.Time Bomb (Middle the Room)
This is Radio Moscow s previously unreleased debut album. Recorded entirely by Parker Griggs (he plays all the instruments) when he was only 17-18, this is garage music reminiscent of the Nuggets and Pebbles compilations, with a dash of Killed By Death dropped into the mix; it s where it all started for the six string boy wonder. When I was 17, I started getting into a lot of underground 60 s garage and psych rock and that s what really inspired me to make this album. My first big influences around this time were The Seeds, Chocolate Watchband, the Nuggets and Pebbles comps, The Sonics, Music Machine, Shadows of Knight, Pretty Things, and a lot of other obscure garage bands that had just released a song or two. I had been doing the punk thing as a teen and when I found this old stuff I just didn t wanna go back. These songs were recorded in my basement in 2003/early 2004 when I was an 18 year old, fresh outta high school. I began putting these together on the side in 2003 while I was becoming tired of writing and playing drums in the punk/hardcore style for my high school band. We did one small tour the summer after I graduated high school, even though I was growing bored of the style. While on the road, the guitarist and I decided that we should cancel the last half and move on to other things. I then returned to Iowa, went straight to the basement, and started making this album. I hope you enjoy it. Parker Griggs.
Информация
Посетители, находящиеся в группе Гости, не могут оставлять комментарии к данной публикации.