Eric Burdon - Til Your River Runs Dry (2013)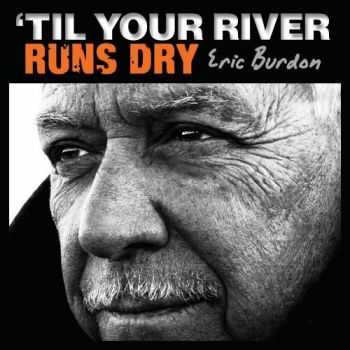 Artist
: Eric Burdon
Title Of Album
: Til Your River Runs Dry
Year Of Release
: 2013
Label
: ABKCO Music & Records, Inc.
Genre
: Blues Rock
Quality
: 320 / FLAC
Total Time
: 54:59 min
Total Size
: 124 / 342 MB
Tracklist:
01. Water 4:20
02. Memorial Day 4:39
03. Devil and Jesus 4:22
04. Wait 3:45
05. Old Habits Die Hard 4:00
06. Bo Diddley Special 5:29
07. In the Ground 4:10
08. 27 Forever 4:27
09. River Is Rising 5:59
10. Medicine Man 4:39
11. Invitation to the White House 5:55
12. Before You Accuse Me 3:13
Til Your River Runs Dry, Eric Burdon's most personal album to date, features original tracks written by Burdon including Water, Bo Diddley Special, The River Is Rising, Wait and Memorial Day with a blues-rooted feel that has made him one of the most enduring artists spawned by the British Invasion of the 1960s. Til Your River Runs Dry was produced by Burdon and Tony Barnacle and recorded in New Orleans and Southern California where Eric recorded his last two albums. Til Your River Runs Dry is the long awaited return of one of rock's most creative, incisive songwriters and, certainly, an unparalleled vocal force.
A Rock and Roll Hall of Fame inductee, hailed by Rolling Stone as one of the 100 Greatest Voices of All Time, Eric Burdon continues as a vital contemporary artist while his legacy as front man of The Animals, with WAR at its inception and as a solo artist continues to grow as his influence enjoys a resurgence with both new artists and superstars.
Информация
Посетители, находящиеся в группе Гости, не могут оставлять комментарии к данной публикации.