Elliott Murphy - It Takes a Worried Man (2013) Lossless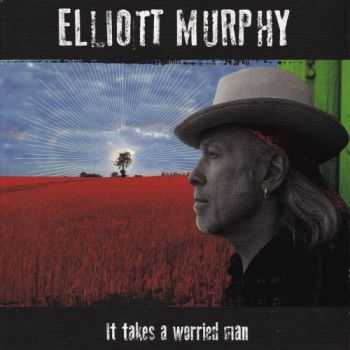 Artist
: Elliott Murphy
Title Of Album
: It Takes a Worried Man
Year Of Release
: 2013
Label
: Last Call
Genre
: Folk, Rock, Blues
Quality
: FLAC
Total Time
: 38:38 min
Total Size
: 254 MB
Tracklist:
01. Worried Man Blues (2:26)
02. Angeline (4:08)
03. Little Big Man (4:20)
04. Murphyland (2:32)
05. Then You Start Crying (3:22)
06. I Am Empty (5:10)
07. He's Gone (3:18)
08. Day For Night (2:29)
09. Little Bit More (3:51)
10. Eternal Highway (4:24)
11. Even Steven (2:37)
Ten new songs and a reprise of a classic American folk song with Elliott's long-time backing band The Normandy All Stars featuring guitar virtuoso Olivier Durand. The Album was recorded at Rec 'n Roll Studios in Brussels with additional overdubs and mixing at ACME Studios in New York and produced by Elliott's son Gaspard Murphy. A concept album with stories and characters galore, IT TAKES A WORRIED MAN, is perhaps Elliott's most finely produced album since his classic Just A Story From America. A great new album from a living rock 'n roll legend.
Информация
Посетители, находящиеся в группе Гости, не могут оставлять комментарии к данной публикации.