Chuck Johnson - Crows in the Basilica (2013)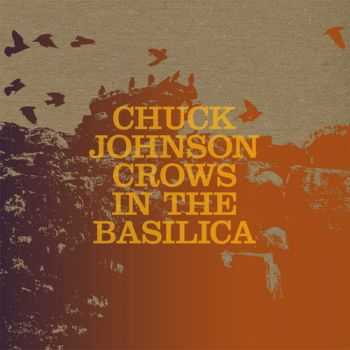 Artist
: Chuck Johnson
Title Of Album
: Crows in the Basilica
Year Of Release
: 2013
Label
: Three Lobed
Genre
: Guitar, Acoustic, Folk
Quality
: 320 / FLAC
Total Time
: 39:32 min
Total Size
: 101 / 236 MB
Tracklist:
1. Across White Oak Mountain 03:50
2. Ransom Street Blues 04:57
3. Albion Source 06:11
4. Vastopol 03:16
5. Crows In The Basilica 04:15
6. On A Slow Passing In Ghost Town 08:08
7. Mine Creek 05:24
8. Wild Geese Descend On Level Sand 03:32
Being from North Carolina, we at Three Lobed have long known of Chuck Johnson. Whether it was watching him lead a twelve piece guitar ensemble through one of his compositions at the old Transmissions Festival, rock in Spatula or Shark Quest, or provide otherworldly transportation in the acoustic trio Idyll Swords, his skill and way with musical phrasing led us to have him be one of the first folks we ever worked with (2002's Idyll Swords contribution to the Purposeful Availment series). It has been with great interest that we have observed his dedicated focus on the acoustic guitar over the past several years. Chuck's compositional voice and performance style represent those of a mature player, with a focus on what music should do for the listener rather than showing off what he can do as a player. His 2011 album A Struggle, Not A Thought (Strange Attractors Audio House) was one of our favorites from that year. The deeper we went with that album, the more we knew we wanted to be part of his ride. We could not be more thrilled to help bring you Crows in the Basilica.
Информация
Посетители, находящиеся в группе Гости, не могут оставлять комментарии к данной публикации.