VA - The Rough Guide to Celtic Women [2CD] (2012)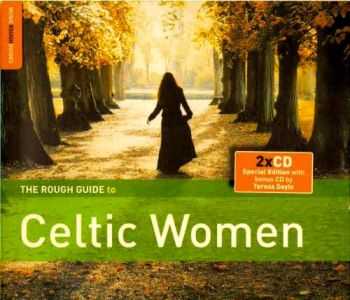 Исполнитель:
VA
Альбом:
The Rough Guide to Celtic Women
Год выхода:
2012
Страна:
Великобритания
Жанр:
Neoclassical, Celtic, Folk
Формат:
mp3, 320 kbps
Размер:
126 Mb + 109 Mb
Треклист:
CD1: 1. Pauline Scanlon
– In Shame Love, In Shame
2. Cara Dillon
– The Hill Of Thieves
3. Julie Fowlis
– M' Fhearann Saidhbhir (My Land Is Rich)/Nellie Garvey's Favourite/'g Ioman Nan Gamhan 's Mi Muladach/Jerry's Pipe Jig
4. Sharon Shannon
– Summer Sands (Feat. Carol Keogh)
5. Karine Polwart
– What Are You Waiting For?
6. Susana Seivane
– Foliada De Caión
7. Capercaillie
– Turas An Anraidh (The Stormy Voyage)
8. Eamon Doorley, Julie Fowlis, Ross Martin & Muireann Nic Amhlaoibh
– Da Bhfaigheann Mo Rogha De Thriur Acu/Dhannsamaid Le Ailean/Cairistion' Nigh'n Eoghainn
9. Karan Casey
– Johnny I Hardly Knew Ye
10. Grada
– John Riley
11. Cécile Corbel
– Brian Boru
12. Altan
– Amhran Pheadair Bhreathnaigh
13. Maggie MacInnes
– A' Mhaighdeann Bharrach (The Barra Maiden)
14. T With The Ma
– Cuach Mo Londubh Buí
15. Teresa Doyle
– O'halloran Road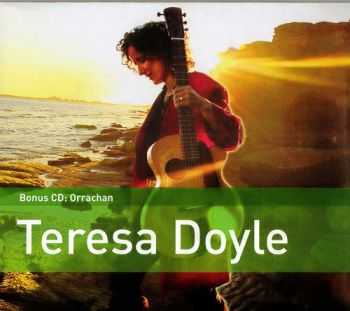 Bonus CD: Teresa Doyle – Orrachan
1. Seacht Suáilce Na Maighdine Muire
2. Taladh Ar Slanair
3. In Ainm An Athar Go mBuaidh
4. Caoineadh Mhuire
5. Suantraí Na Maighdine
6. Deus Meus Adiuva Me
7. An tAiséirí
8. Rug Muire Mac Do Dhia
9. Gabham Molta Bhríde
10. Don Oíche Úd I mBeithil
11. Seacht nDólás Na Maighdine Muire
CD1CD2
Информация
Посетители, находящиеся в группе Гости, не могут оставлять комментарии к данной публикации.