Modern Mandolin Quartet - Americana (2012)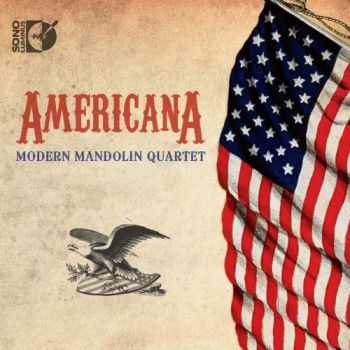 Artist
: Modern Mandolin Quartet
Title Of Album
: Americana
Year Of Release
: 2012-08-21
Label
: Sono Luminus
Genre
: Classical, Instrumental, New Age, Jazz
Quality
: 320 / FLAC
Total Time
: 72:03 min
Total Size
: 165 / 322 MB
Tracklist:
01. Aaron Copland: Rodeo - 4 Dance Episodes: IV. Hoe Down
Antonín Dvořák: String Quartet No. 12 in F major, Op.96, B.179, ''American''
02. I. Allegro ma non troppo
03. II. Lento
04. III. Molto vivace
05. IV. Finale: Vivace, ma non troppo
06. Leonard Bernstein: West Side Story, Act I: Cool
07. Traditional - Shenandoah
George Gershwin: 3 Preludes
08. No. 1 in B flat major: Allegro ben ritmato e deciso
09. No. 2 in C sharp minor: Andante con moto e poco rubato
10. No. 3 in E flat minor: Allegro ben ritmato e deciso
11. Mike Marshall: Bill Monroe Medley
Philip Glass: String Quartet No. 3, ''Mishima''
12. I. 1957: Award Montage
13. II. November 25: Ichigaya
14. IV. 1962: Body Building
15. VI. Mishima: Closing
16. Paul Binkley; Dana Rath; Matt Flinner; Adam Roszkiewicz: Irish Roots Medley
Sono Luminus presents this uniquely engaging collection of music that embodies the American spirit in Americana, the latest release by the Modern Mandolin Quartet. The package includes a 2 disc set, with a Blu Ray Audio disc and a standard CD. The Modern Mandolin Quartet was formed in 1985 to give a new voice to that most American of musical instruments, the mandolin.
Информация
Посетители, находящиеся в группе Гости, не могут оставлять комментарии к данной публикации.