The Monteverdi Choir - J.S.Bach - Motets (2012)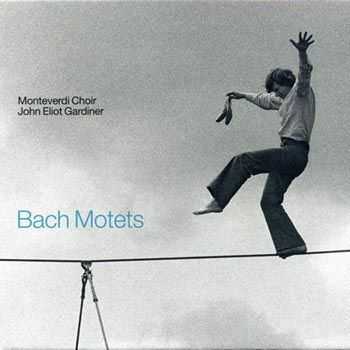 Исполнитель:
The Monteverdi Choir
Альбом:
J.S.Bach - Motets
Год выхода: 2012
Страна: England
Жанр: Сhoir music
Качество: Mp3/320 kpbs
Размер: 161 Mb
Треклист:
01 Lobet den Herrn BWV 230
02 Komm, Jesu, komm BWV 229
03 Der Geist hilft unsrer Schwachheit auf BWV 226
04 Jesu, meine Freude BWV 227
05 Es ist nun nichs Verdammliches
06 Unter deinem Schirmen
07 Denn das Gesetz des Geistes
08 Trotz dem alten Drachen
09 Ihr aber seid nicht fleischlich
10 Weg mit allen Schatzen
11 So aber Christus in euch ist
12 Gute nacht, O Wesen
13 So nun der Geist des
14 Weicht, ihr Trauergester
15 Furchte dich nicht BWV 228
16 Singet dem Herrn BWV 225
17 Wie sich ein Vater erbarmet
18 Lobet den Herrn in seinen taten
19 Ich lasse dich nicht BWV Anh. 159
The Monteverdi Choir
The English Baroque Soloists
con. Sir john Eliot Gardiner
Информация
Посетители, находящиеся в группе Гости, не могут оставлять комментарии к данной публикации.