James McVinnie - Cycles (2013)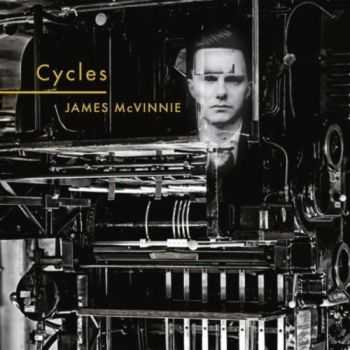 Artist
: James McVinnie
Title Of Album
: Cycles
Year Of Release
: 2013
Label
: Bedroom Community Iceland
Genre
: Electronic, Experimental, Contemporary Classical
Quality
: 320 Kbps
Total Time
: 54:08 min
Total Size
: 125 MB
Tracklist:
01 The Revd Mustard his Installation Prelude
02 Hudson Preludes: Take Care
03 Hudson Preludes: Follow Up
04 Slow Twitchy Organs
05 Seven O Antiphon Preludes: O Sapientia
06 Seven O Antiphon Preludes: O Adonai
07 Seven O Antiphon Preludes: O Radix Jesse
08 Seven O Antiphon Preludes: O Clavis David
09 Seven O Antiphon Preludes: O Oriens
10 Seven O Antiphon Preludes: O Rex Gentium
11 Seven O Antiphon Preludes: O Emmanuel
12 Fast Cycles
13 Beaming Music
Cycles introduces a new artist to the intimate roster that makes up the avant-garde label Bedroom Community: James McVinnie. The music on Cycles comprises 13 organ pieces by label-mate and composer Nico Muhly. Performing the pieces in addition to McVinnie are Nadia Sirota, Chris Thompson, and Simon Wall. What makes McVinnie such an ideal interpreter of Muhly's music is that he and Muhly share not just an understanding of the capabilities of the pipe organ as a musical instrument, but also an equally deep understanding of, and even affection for, its limitations. McVinnie speaks eloquently on behalf of his instrument's potential. "The organ is like a grand symphony orchestra controlled by one person manning a series of keyboards and pedals, stops and buttons. On the one hand, an organ can imitate orchestral instruments -- the ardent string section of an orchestra, a lyrical clarinet, a French horn, timpani -- and on the other, it has its own indigenous magisterial voice. Organs are built to speak into specific acoustic spaces. When you play, it's as if you're playing the whole building you're in, which often can be electrifying." And the organ as an instrument is tied to centuries of liturgical practice, capable of supporting or imitating a church choir with a solemnity few others could hope to summon. McVinnie is quick to point out, however, that the organ is also "the ultimate and original synthesizer" -- and it is nothing if not a mechanical, wind-powered synthesizer, with all of the uncanny falseness that that word implies. The symphonic, the acoustic, the sacred, the synthetic: there's a little of each in every one of the pieces on Cycles, and sometimes more than a little.
Информация
Посетители, находящиеся в группе Гости, не могут оставлять комментарии к данной публикации.