Angela Gheorghiu - Diva (2004)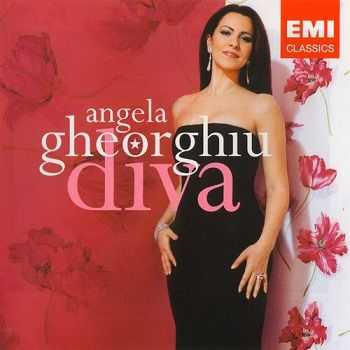 Artist:
Angela Gheorghiu
Title Of Album:
Diva
Release Date:
2004
Location:
Romania
Label:
EMI Classics (57706)
Genre:
Classical, Opera
Quality:
FLAC (tracks+.cue+covers) / MP3 CBR 320 kbps
Length:
01:06:53 min
Tracks:
14
Total Size:
347 MB / 236 MB (+5%)
Tracklist:
01. Norma, opera: Atto I. Casta Diva (07:26)
02. Il barbière di Siviglia (The Barber of Seville), opera: Atto I. Una voce poco fa (06:34)
03. Rinaldo, opera, HWV 7: Atto II. Lascia ch'io pianga (04:38)
04. I Puritani, opera: Atto II. Qui la voce sua soave...Ah! rendetemi la (06:04)
05. Il Trovatore, opera: Atto IV. D'amor sull'ali rosee (03:48)
06. Werther, lyric drama in 4 acts: Acte III. Werther! Qui m'aurait dit la place...Des (06:39)
07. Manon, comic opera in 5 acts: Acte III. Je marche sur tous les chemins...Obéisso (05:24)
08. Roméo et Juliette, opera: Acte I. Non! Non!...Ah! Je veux vivre dans le rêve (03:53)
09. Carmen, opéra-comique in 4 acts: Acte I. L'amour est enfant de bohème (03:37)
10. Carmen, opéra-comique in 4 acts: Acte III. Carreau, pique...la mort! En vain pour é (04:18)
11. Louise, opera: Acte III. Depuis le jour (05:12)
12. Tosca, opera: Atto II. Vissi d'arte (03:30)
13. La Rondine (The Swallow), opera: Atto I. Chi il bel sogno di Doretta (02:56)
14. Gianni Schicchi, opera: O mio babbino caro (02:46)
Информация
Посетители, находящиеся в группе Гости, не могут оставлять комментарии к данной публикации.