Putrefactive Endometriosis - Bizarre Fetish Sex (2011)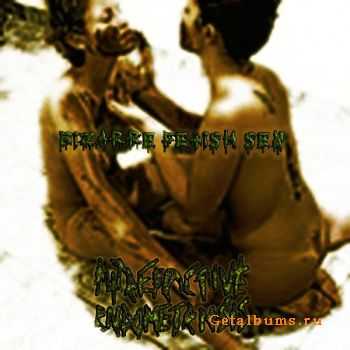 Исполнитель:
Putrefactive Endometriosis
Альбом:
Bizarre Fetish Sex
Год выхода: 2011
Страна: Russian Federation
Жанр: Cyber porno noise
Время: 00:17:20
Качество: 320 kbit/s
Размер: 34.25 MB
Треклист:
01. Sperm Bath
02. Caviar Experience Fisting Anal Prolapse
03. Drinker Liquid From Vagina
04. Extreme Crazy Fisting Orgies In Prison Toilet
05. Grabbed His Head And Drove The Cock Into Her Mouth And Began To Batter So That It Tumbled On Hairy And Sweaty Crotch And Her Saliva Squelched And Scattered In Different Directions
06. I Stand Without Panties With A Standing Penis, With The Remnants Of Feces All Over His Body, A Bath Full Of Brown Water That Floats Shit, Crap And Piss On The Floor
07. Piss On Her, Then Have Diarrhea Juicy Herring On Her Cute Face
08. Rape And Sexual Assault
09. She Ate Shit, Then Began To Vomit, But He Fed Her More And More
10. Sneezing Ejects The Intruders From The Nose, Coughing From The Lungs And Throat, Diarrhea From The Intestines, And Vomiting From The Stomach
11. Swallow My Squirt, Bitch!
12. Tampon Sucking And Menstruation Blood Drinking
13. Tied Asshole, Threw On The Floor, Took Off His Sock And Just Sat On Him, Pulled His Pants And Began To Shitting
14. Vomit Pussy Killer
15. Defecated Uterine Mucous Membrane (bonus track)
Информация
Посетители, находящиеся в группе Гости, не могут оставлять комментарии к данной публикации.