Dylsexia - The Happiest Day Of My Life! (2011)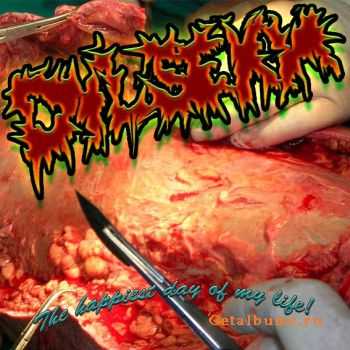 Исполнитель:
Dylsexia
Альбом:
The Happiest Day Of My Life!
Год выхода: 2011
Страна: Sweden
Жанр: Goregrind
Время: 3:06
Качество:
[email protected]
kbps
Размер: 39 Mb + Covers
Треклист:
1. I watched a documentary about the holocaust, and it made me cry 00:58
2. Everytime you smoke a cigarette, a kitten dies 01:02
3. I watch Axess TV late at night while drinking Earl Gray tea because I'm a better person than you are 00:22
4. For the sake of free speech the right-wing extremists must be silenced 01:08
5. The new Ikea catalouge came with the mail today... 00:38
6. ...and I gently touched it with the tip of my penis 00:57
7. LANMAN is an extremely weak password-hashing-alogarithm used in Windows XP and earlier 01:00
8. I've got moist between my asscheeks, and it is apparently not cofee 00:45
9. Smoke on the water (Deep Purple) 00:22
Информация
Посетители, находящиеся в группе Гости, не могут оставлять комментарии к данной публикации.