VxGxLxSxCxDxVxZxNx - Extrauterine Malformations Of Vaginal Cadavera (2013)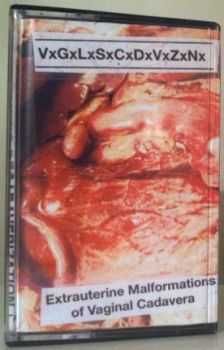 Исполнитель:
VxGxLxSxCxDxVxZxNx
Альбом:
Extrauterine Malformations Of Vaginal Cadavera
Год выхода:
2013
Страна:
USA
Жанр:
Goregrind / Brutal Death Metal
Время:
17:13
Качество:
mp3@CBR320 kbps
Размер:
41,3 Mb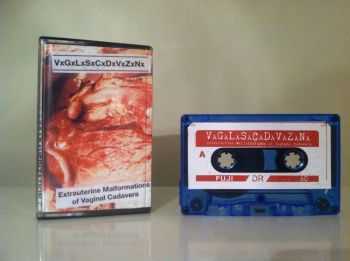 Треклист:
01. Edematous Foetus as a Result of Liver Circulatory Failure after Erythroblastosis Fetalis 01:04
02. Diverticulosis of Prolapsed Intestinal Herniations and Rectal Occlusions 01:05
03. Intussusception of Visceral Anomalies Pustulated Beyond Pathological and Scientific Research 01:15
04. Necrotic Ischemia and Gangrenous Cadaveric Specimens 00:46
05. Herniation of Sebaceous Cyst after Regeneration of Oncological Abnormalities 01:17
06. Stenosis of Gaping Anal Deformities 00:53
07. Psychology of Phocomelia and Lust; Devotee Studies 00:48
08. Avulsion of Abnormal Tissues Cavitated Into Pleural Orifices by Encephalomalacial Migration 00:31
09. Cretinism of Foetal Irregularities and Malformed Developmental Stasis 01:20
10. Endocervicitis of Fistula and Intrauterine Cavities 02:03
11. Ensephalitic Obseous Sublimation 01:43
12. Gurgitating Seminal Bribes 02:38
13. Untitled 01:50
Скачать
Информация
Посетители, находящиеся в группе Гости, не могут оставлять комментарии к данной публикации.