Impetigo - Buio Omega (2000) [EP] [LOSSLESS]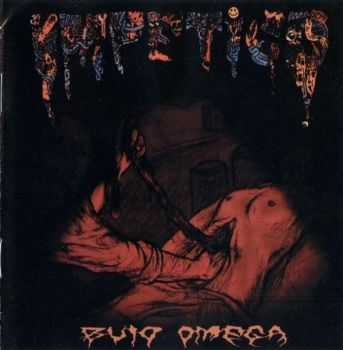 Исполнитель: Impetigo
Страна: USA
Альбом: Buio Omega [Enhanced, Reissue, Repress]
Жанр: Grindcore
Год выхода: 2000
Кол-во композиций: 10 [CD-Rip] OBSCENE PRODS/OBP 035
Формат: 676 kbps FLAC [image.cue. log. CD Scans]
Размер: 219.54 Mb
Файлообменник: Depositfiles/Rusfolder

Tреклист:
1.Harbinger Of Death 1'46
2.Revenge Of The Scabby Man 2'39
3.Dear Uncle Creepy 1'34
4.Bitch Death Teenage Mucous Monster From Hell 4'08
5.HBO Theme / Who's Fucking Who? [Live] 3'41
6.My Lai [Live] 2'06
7.Jane Fonda Sucks [Live] 0'34

Video 1: Dis-organ-ized 2'21 [Live In Indianapolis, IN 19.5.1991]
Video 2: My Lai 2'01 [Live In Normal, IL 5.6.1988]
Video 3: Jane Fonda Sucks 0'44 [Live In Normal, IL 5.6.1988]

Tracks 1-4 are taken from the "Buio Omega" EP.
Tracks 5-7 are taken from Impetigo's side of their split EP with Transgressor.
Includes a CD-ROM track interactive with biography, discography, photos, lyrics, gig flyers and 3 videos.



Download:

Информация
Посетители, находящиеся в группе Гости, не могут оставлять комментарии к данной публикации.