Vultur Gryphus - La Humanidad es Carrona (2014)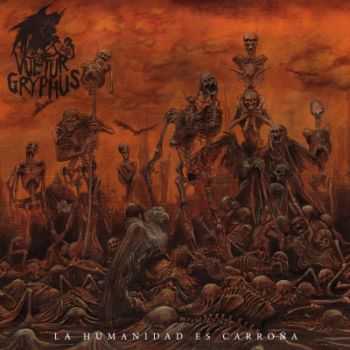 Исполнитель:
Vultur Gryphus
Альбом:
La Humanidad es Carroña
Год выхода:
2014
Страна:
Ecuador
Формат:
[email protected]
Стиль:
Death Metal / Grindcore
Размер:
100,2 Mb.
facebook.com
|
last.fm
Треклист:
01. Chongo Chifa
02. Cirugia de Tercer Molar (Luis Durango Caca Con Sangre)
03. Las Aventuras de Pititits en Riobamba
04. Los Policias de Mi Pais Son Mas Mecos "Que The Police"
05. Blasting Testicles
06. Sal Quiteña Vale Verga
07. ZeusNoEsMejorQueLeonFebresCordero
08. Tu Papá Es Lesbiana
09. Tu Mamá es Maricon
10. Por Eso Saliste Así
11. Vultur Gryphus
12. Sukta Sukta Sukta CristiANO Hijo
13. Dread and The Fugitive Mind (Megagay cover)
14. El Hedor Cadaverico
15. Zombie Gay Ataca A Negro Albino Quien Recibe Un Combazo en la Nuca A La Luz de La Luna
16. Ropa Vieja Chico Chico
17. Amor y Puñete (Juan Piter quiñazo y mecazo)
18. Discografia de la Pornografía
19. La Humanidad es carroсa (el reino del vultur)
Ссылка 1
Ссылка 2
Информация
Посетители, находящиеся в группе Гости, не могут оставлять комментарии к данной публикации.