Brent Cross - Brent Cross (2015)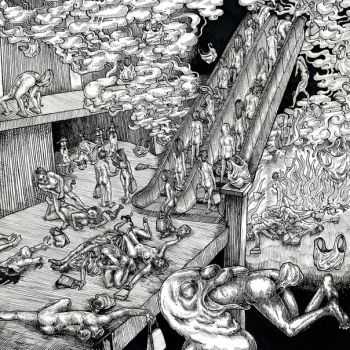 Исполнитель:
Brent Cross
Альбом:
Brent Cross
Год:
2015
Страна:
UK
Стиль:
Experimental Deathgrind
Формат:
[email protected]
Размер:
23,2 MB
Треклист:
1. John Lewis = Shit 00:38
2. And So We Gaze Over This Barren Retail Shedscape 00:12
3. You Purchase, But Why? 00:05
4. Bus Ride Of Eternal Torment 00:42
5. A Prison Without Comfortable Chairs For People Who Don't Actually Want To Do Any Shopping, But Who Are With Someone Else Who Does 00:52
6. These Cushion Covers Are So Last Season. Lets Go To Brent Cross at The Weekend And Buy A Fresh New Set! 01:15
7. Work. Buy. Consume. Die. 01:11
8. Why Not cut Out The Middle Man And Take All this Crap Straight To The Rubbish Dump Over The Road. 00:09
9. If You Want A Vision Of The Future, Imagine A Stampede of Impatient Black Friday Shoppers Trampling Their Discount Designer Trainers And And Smart Casual Footwear Over Your Bankrupt Corpse, Forever 01:09
10. Credit card clusterfuck 00:43
Информация
Посетители, находящиеся в группе Гости, не могут оставлять комментарии к данной публикации.