Exhumed - Garbage Daze Re-Regurgitated (2005) (LOSSLESS)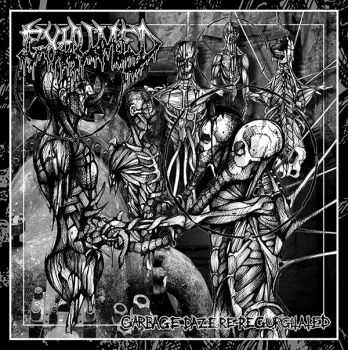 Исполнитель: Exhumed
Страна: U.S.A.
Альбом: Garbage Daze Re-Regurgitated
Жанр: Death Metal, Grindcore
Год выхода: 2005
Кол-во композиций: 12 [CD-Rip] LISTENABLE/POSH073
Формат: 1065 kbps FLAC [image. cue. log. CD scans]
Размер: 278.67 Mb
Файлообменник: Rusfolder

1. A Reflection (The Cure cover) 2'09
2. All Murder, All Guts, All Fun (Samhain cover) 2'05
3. Pay To Die (Master cover) 3'08
4. The Power Remains (Amebix cover) 4'49
5. Uninformed Unseen (Terror cover) 2'04
6. No Quarter (Led Zeppelin cover) 5'50
7. Trapped Under Ice (Metallica cover) 3'28
8. Necrophilia (G.B.H. cover) 1'30
9. The Ghoul (Pentagram cover) 4'32
10. In Fear We Kill (Epidemic cover) 4'16
11. Twisted Face (Sadus cover) 2'11
12. Drop Dead (Siege cover) 1'14

Matrix/Runout: deluxe POSH073 02
This album is dedicated to the memories of Mieszko Talarczyk, Scott Williams, and Jonathan Giardina.

"In Fear We Kill" is dedicated to Col Jones.
"Pay To Die" is dedicated to Paul Speckmann.
"Uninformed" is dedicated to Shane Embury and Napalm Death in general.




Информация
Посетители, находящиеся в группе Гости, не могут оставлять комментарии к данной публикации.