VA BDHW Rec. - SAMPLER Vol.1 (2014)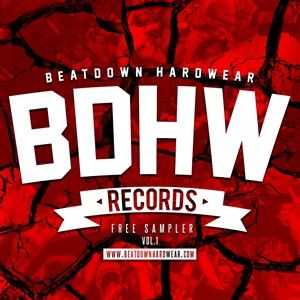 Исполнитель:
VA BDHW Rec.
Альбом:
SAMPLER Vol.1
Год выхода: 2014
Страна: Germany
Жанр: Hardcore | Beatdown Hardcore
Время: 00:00:53
Качество: mp3
Размер: 108 Mb
Треклист:
1.XIBALBA - Cold
2.HARM/SHELTER - Hungry Eyes
3.RYKER'S - Slave Cruel World
4.DEAD MAN'S CHEST - Left Alone
6.LOOK MY WAY - Zero Tolerance
7.MANU ARMATA - Remain
8.PALLASS - Meet Me In Hell
9.SAND - Too Late
10.THE LAST CHARGE - Under The Gun
11.COLDBURN - When The Sun Is Dreaming Quietly
12.THE SETUP - Trapped Under The Weight
13.FALLBRAWL - Brotherhood
14.WORLD EATER - Wormfeast
15.AWAKEN DEMONS - Loveless (feat.Matthi Nasty)
16.RUCKUS - Domesticated
17.WORLD OF PAIN - Consequence (feat.Ted Stout)
18.NASTY - Lying When They Love Us
19.WARHOUND - Anger
20.BORN FROM PAIN - Cause And Effect
Информация
Посетители, находящиеся в группе Гости, не могут оставлять комментарии к данной публикации.