Mux Mool - Planet High School (2012)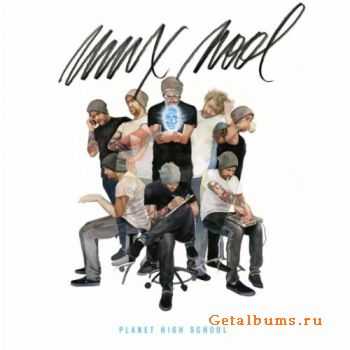 Artist
: Mux Mool
Title Of Album
: Planet High School
Year Of Release
: 2012-02-07
Label
: Ghostly Int'l
Genre
: Electronic / Funk / Beats / 80`s
Format
: mp3
Quality
: 320 Kbps
Total Time
: 50:15 min
Total Size
: 114 MB
Tracklist:
1. Brothers 4:13
2. Live At 7-11 4:53
3. Palace Chalice 3:48
4. Ruin Everything 3:37
5. The Butterfly Technique 5:51
6. Hand On The Scantron 4:46
7. Raw Gore 2:56
8. Cash For Gold 3:27
9. Get Yer Alphabets (Guns) 3:42
10. Baba 5:19
For Mux Mool (AKA Brian Lindgren), all his music connects to a certain outlook on life - that the pre-established trajectory for adult life is being completely re-imagined. So, how does this economic ambivalence translate to an album of what is best (if not entirely) described as fluid, subsuming instrumental Hip Hop? It's funkier, more confident, and more comfortable. It sounds less like someone trying to prove a point by arguing and more like someone trying to prove a point by just being who they are. It's leading by example, sonically speaking.
Информация
Посетители, находящиеся в группе Гости, не могут оставлять комментарии к данной публикации.