Secret Chiefs 3 - Second Grand Constitution and Bylaws [1998] (2012) Vinyl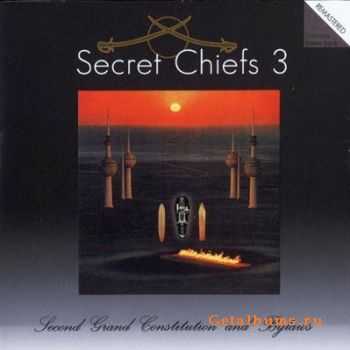 Исполнитель
: Secret Chiefs 3
Альбом
: Second Grand Constitution and Bylaws
Год выхода
: 2012
Страна
: United States
Жанр
: Avant-Garde, Electronic, Jazz, World, Experimental
Время
: 51:03 min
Формат
: Mp3 / FLAC (tracks)
Качество
: CBR 320 kbps / 24bit Lossless
Размер
: 122 mb / 914 mb
Lastfm
Tracklist:
01. The Rose Garden of Mystery
02. Book T: Waves of Blood
03. Book T: Broken Glass Hearse
04. Renunciation (Ananda Shankar)
05. Jãbalqã
06. Book T: Orbital Ballroom in the Hall of Resurrection
07. Mera Pyar Shalimar
08. Zulfikar II (bonus track)
09. Jãbarsã
10. Beyond the Mountain Qaf
11. Hurqalya
Информация
Посетители, находящиеся в группе Гости, не могут оставлять комментарии к данной публикации.