VA - DJ-Kicks: The Exclusives (2012)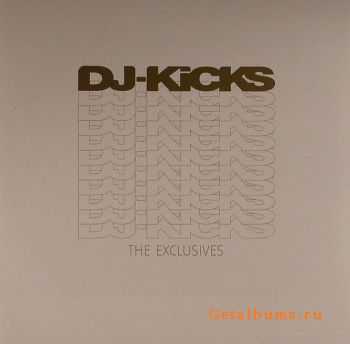 Artist
: VA
Title Of Album
: DJ-Kicks: The Exclusives
Year Of Release
: 2012-02-20
Label
: K7 Records / K7300CDX
Genre
: Electronic
Format
: mp3
Quality
: 320 kbps
Total Time
: 87:22 min
Total Size
: 199 MB
Tracklist:
1. Four Tet – Pockets
2. Henrik Schwarz – Imagination Limitation
3. Hot Chip – My Piano
4. Chromeo – I Can't Tell You Why
5. The Juan MacLean – Feel So Good
6. Holden – Triangle Folds
7. Kode9 – You Don't Wash (Dub)
8. Apparat – Sayulita
9. Soul Clap – Lonely C feat. Charles Levine
10. Motor City Drum Ensemble – L.O.V.E.
11. Scuba – M.A.R.S.
12. Gold Panda – An Iceberg Hurled Northward Through Clouds
13. Photek & Kuru – Fountainhead
Once called 'the most important DJ-mix series ever' by British electronic music magazine Mixmag, DJ Kicks is about to release DJ Kicks: The Exclusives, the latest in a string of massively successful mix albums for independent record label !K7 Records. Past mixes have included such names as DJ Cam, Annie, Four Tet, Chromeo, The Juan MacLean and Hot Chip just to name a few of the music creators you need to know about. What's cool about this series is that each new volume contains at least one piece of music not available anywhere else. That said, what makes DJ Kicks: The Exclusives a bit different and awesome from the ones previous is that this volume contains only the tracks that the artists cut exclusively for the DJ Kicks series. Having been a member of the Fabric Label series for the past several years and a faithful one at that, I'm fairly new to the DJ Kicks world but from what I've been hearing from the exclusives, I may be talked into converting.
Информация
Посетители, находящиеся в группе Гости, не могут оставлять комментарии к данной публикации.