Souleance - La Belle Vie (2012)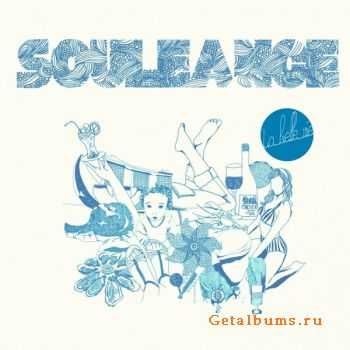 Artist
: Souleance
Title Of Album
: La Belle Vie
Year Of Release
: 2012-04-09
Label
: First Word / FW 73D
Genre
: Electronic, Downtempo, Beats
Format
: mp3
Quality
: 320 kbps
Total Time
: 60:33 min
Total Size
: 139 MB
Tracklist:
01) (03:41) Rendez Vous
02) (03:03) La Romance
03) (03:21) Passarinho
04) (03:42) Pride ft. Rashaan Ahmad
05) (05:17) Manana
06) (02:05) La Plage
07) (00:31) I Don't Want Much (Interlude)
08) (03:32) Automatico
09) (03:33) Unseen ft. Homecut
10) (03:59) Tranquille
11) (03:02) Le Plaisir ft. Shawn Lee
12) (01:28) Tryin' (Interlude)
13) (03:43) Cool FM
14) (03:47) Boobs
15) (05:32) La Monde
16) (05:39) One Step
17) (03:40) La Belle Vie
18) (00:58) The Ladies (Outro)
The debut album from French production duo Soulist and Fulgeance is finally here! As well as culling a selection of highlights from their three EPs, the duo have rounded out their trademark mix of soulful samples, crunchy beats and quirky arrangements with some very special guest appearances. There are vocals from Rashaan Ahmad (Pride) and label-mate Homecut (The Unseen) plus drums from Shawn Lee (Ubiquity).
The album has a huge range of influences that takes in breaks (Le Monde), soul (Tryin'), Hip Hop (Pride), Brasilian (Passarinho) and even the funkier end of the 80s (Boobs). Fans include Gilles Peterson, Laurent Garnier & Nightmares On Wax.
Информация
Посетители, находящиеся в группе Гости, не могут оставлять комментарии к данной публикации.