Part-Time Heroes - Lightfalls (2012)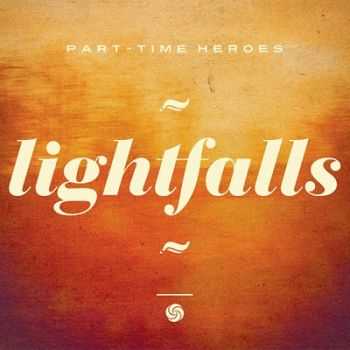 Исполнитель:
Part-Time Heroes
Альбом:
Lightfalls
Год выхода: 2012
Страна: UK
Жанр: Downtempo / Nu Soul / Nu Jazz
Время: 47:22 min
Качество: CBR 320 kbps
Размер: 111.7 Mb
Треклист:
1. Words (5:23)
2. Sinking (4:53)
3. Done (4:23)
4. Holy (6:08)
5. Flight (6:29)
6. Folded (5:08)
7. Leaving (4:23)
8. Neverlast (5:45)
9. Day (4:50)
After four years hidden away in their brand new studio, hatching plots, and writing some of the more gorgeous songs it's been our pleasure to hear at Wah Wah Towers, Ross and Toby AKA Part-Time Heroes are finally ready to reveal their hugely anticipated follow up to 2008's "Meanwhile…".
"Light Falls" has definitely been worth the wait. An emotionally charged album, it glides between string laiden instrumentals, hazy electronics and sublime vocals, courtesy of Sarah Scott and Colonel Red, to bring you the delicate and sensitive side of the Heroes in all their glory. Tracks like "Done", and the debut single "Folded" tug the heart strings, while "Sinking", with its fervent drums and melancholic strings, is full of regret and remorse, but in the end "Day" brings hope and positivity and proof that there's light at the end of this sonorous journey, and light as well as darkness can indeed fall.
Информация
Посетители, находящиеся в группе Гости, не могут оставлять комментарии к данной публикации.