Antonio de Light - One More Day... (2012)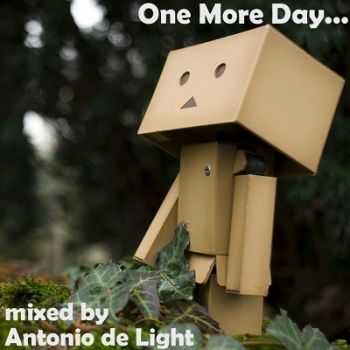 Исполнитель:
Antonio de Light
Альбом:
One More Day...
Год выхода: 2012
Страна: Russia
Жанр: Breaks, Atmospheric Breaks
Время: 77:19
Качество: 320 kbps / 44.1kHz / Joint Stereo
Размер: 176 МB
Треклист:
01.Lamb vs. Cosmos - What Sound (Tom Middleton deep step mix)
02.Aeron Aether - Twilight feat. Catherine (BreakZhead Remix)
03.Teensnake - Coma Cat (Stanton Warriors Re Bump)
04.Defkline Red Polo - I Still Love Your Boots (Original Mix)
05.Colombo - Clubbing (Original Mix)
06.John Lu aka TBK - Nobody Believes Me (Vocal mix)
07.Specimen A - Fly On The Wall (Kid Digital Remix)
08.Colombo - Your Dream Will Go
09.The Brainkiller - Six Senses
10.The Brainkiller - Volcano
11.Aggresivnes, The Brainkiller - Dark Feelings (Originalmix)
12.DJ Feel Matisse Sadko-A Day To Remember (Vadim Shantor remix)
13.Ways and Means - Drowning (Breakzhead Remix)
14.Pyramid - Lost In You Feat. Lena Cullen (Original Mix)
15.Seba Painted - The Skies (Arthur Deep Remix)
16.Schodt - Heatwave (Original Mix)
17.Jane Maximova feat. V.Ray - Calm Me Down (Original Mix)
Информация
Посетители, находящиеся в группе Гости, не могут оставлять комментарии к данной публикации.