Mim Suleiman - Umbeya (2012)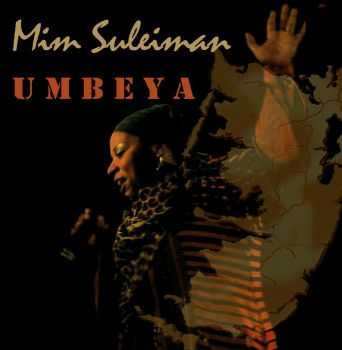 Artist
: Mim Suleiman
Title Of Album
: Umbeya
Year Of Release
: 2012-06-18
Label
: BubbleTease Communications
Genre
: Electronic / World / Disco
Quality
: 320 / FLAC
Total Time
: 59:26 min
Total Size
: 135 / 399 MB
Tracklist:
01 Pato Pato Lembwe Lembwe
02 MChuki
03 Msimamo
04 Heshima
05 Wakati Dawa
06 Umbeya
07 Sitochoka Kukupenda Weweee
08 Ya Leo
09 Shauri
10 Umbeya (Maurice Fulton dub)
With little in the way of fanfare, Maurice Fulton's masterful Bubbletease Communications releases Umbeya, a second Fulton produced album from Sheffield dwelling Tanzanian singer Mim Suleiman. The singer was introduced to the world via a couple of Fulton produced 12?s and the full lengthTungi - all released on Gerd Janson's esteemed Running Back imprint in 2010. If the combination of Mim and Maurice sounded strange on paper, it sounded glorious in full flow, with her distinctive singing voice ducking between English and Swahili over some of Fulton's most effortlessly effervescent productions which veered in typically diverse directions. Umbeya follows in this manner, with the deep basement vibes of "Chuki" and the flatulent disco of "Msimamo" standouts among the ten track set, while the title track evokes the rhythmic spirit of some of Fulton's work as Ladyvipb for Nuphonic. Highly recommended.
Информация
Посетители, находящиеся в группе Гости, не могут оставлять комментарии к данной публикации.