VA - Kitsuné Maison 14: The Tenth Anniversary Issue (2012)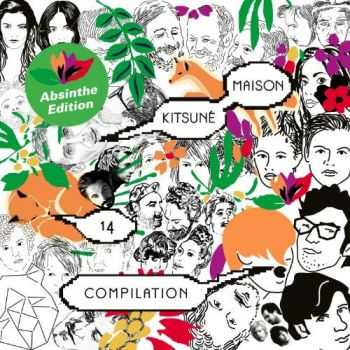 Artist
: VA
Title Of Album
: Kitsuné Maison 14: The Tenth Anniversary Issue
Year Of Release
: 2012-10-15
Label
: Kitsune France
Genre
: Electronic, Indie, Dance
Quality
: 320 Kbps
Total Time
: 65:18 min
Total Size
: 149 MB
Tracklist:
1.Saint Lou Lou – Maybe You
2.Rebecca Molina – Fall Right
3.Citizens! – True Romance (Gigamesh Remix)
4.Friends – I'm His Girl (Jake Bullit Remix)
5.Plastic Plates – Things I Didn't Know I Loved (feat Simon Lord)
6.Lorenz Rhode – Any Kind Of Pressure (Feat Jamie Lidell – Radio Edit)
7.Is Tropical – Venezuela (Feat Get People)
8.Two Door Cinema Club – Sun (Gildas Kitsune Club Night Short Remix)
9.Peter & The Magician – Memory (Le Crayon Remix)
10.Monde Ideal – Future Waits
11.Thomas Azier – Red Eyes (Mike Luke Remix)
12.Saint Michel – Friends (JBAG Remix)
13.Moonlight Matters – Come For Me (Feat Gustaph – Punks Jump Up Freestyle Mix)
14.Rufus – This Summer
15.Wildcat! Wildcat! – Please And Thank You
16.Plaitum – Geisha
Информация
Посетители, находящиеся в группе Гости, не могут оставлять комментарии к данной публикации.