TZU - Millions of Moments (2012)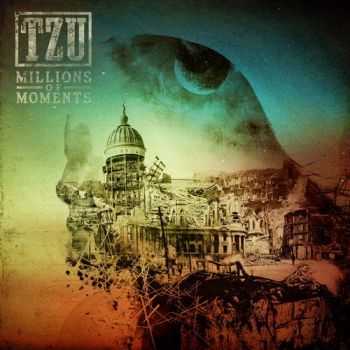 Artist
: TZU
Title Of Album
: Millions of Moments
Year Of Release
: 2012-09-21
Label
: Liberation Music
Genre
: Electronic, Indie
Quality
: 320 / FLAC
Total Time
: 47:18 min
Total Size
: 107 / 319 MB
Tracklist:
1.Beginning of the End
2.Criminals and Murderers
3.Won't Let Go
4.Beautiful
5.Breakthrough
6.Running From Zardoz
7.Nowhere Home
8.The People
9.Heart of Darkness
10.Millions of Moments
11.The Window
Millions of Moments sees TZU delving further into the electronic direction they explored on Computer Love. As colourful collection of original and charismatic tunes, these 'millions of moments' are set in Australia at vastly differing times. The narrative follows the adventures of Persephone. Our mysterious protagonist trials a drug called Chronos, which sends her hurtling through time (Doctor Who style) to inhabit the consciousness of an array of alluring folk.
Информация
Посетители, находящиеся в группе Гости, не могут оставлять комментарии к данной публикации.