Cheap & Chic - Re Edit In Paris (2012)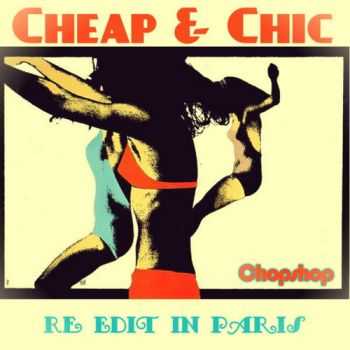 Artist
: Cheap & Chic
Title Of Album
: Re Edit In Paris
Year Of Release
: 2012-10-01
Label
: Chopshop / Tri CHOPDIGI 014
Genre
: Disco, Nu-Disco
Quality
: 320 Kbps
Total Time
: 71:43 min
Total Size
: 152 MB
Tracklist:
01 Get It 06:10
02 Differente 07:48
03 Minuit 07:08
04 Victim Dub 09:04
05 Nite Time 06:59
06 No2 06:28
07 Pas Bon Pour Moi 07:06
08 Percussions 06:34
09 Spaceversion 07:44
10 Berlin 83 06:42
There's a whole bunch, ten in fact - count em! - of high-end Parisian disco re-edits to choose from here. Proceedings begin with six-minute jam, "Get It", which is a tantalising re-edit of a well-known female's disco-funk record. It's so well chopped up, it'll be on the tip of your tongue as to its identity, but we're not going to spoil it for you. Further on, we have the accelerating, string-laden "Differente", the glistening boogie of "Victim Dub", the Italo sadness of "Nite Time" (originally 'The Night' by Valerie Dore), the self-explanatory "Percussions" and the haunting new romanticism of "Berlin 83". C'est bon!
Информация
Посетители, находящиеся в группе Гости, не могут оставлять комментарии к данной публикации.