Boy George (Jesus Loves You) - The Martyr Mantras (1991)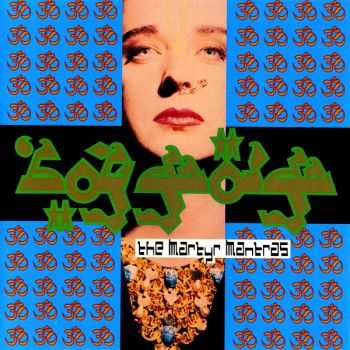 Boy George (Jesus Loves You) - The Martyr Mantras (1991)
APE: IMAGE+CUE+LOG | 466.16 MB | MP3 CBR 320 kbps | 173.74 MB | Time: 1:09:58 | Covers
Genre: Electronic, Downtempo, Deep House | Label: Virgin Rec. | Cat.#: 0777 7 86203 2 7
Бой Джордж создал группу Jesus Loves You с целью помочь людям сосредоточиться больше на музыке, а не на своей персоне. В Америке, однако, по требованию лейбла Virgin Records The Martyr Mantras был издан как альбом Боя Джорджа, а не Jesus Loves You.
The only album by Boy George's side project Jesus Loves You. The Martyr Mantras is a 1990 album by Boy George. It was credited to Jesus Loves You worldwide, a move to help people concentrate on the music rather than on the popular artist's name, except in North America, where it was credited to Boy George upon its release there in 1991, as requested by Virgin Records America.
The Martyr Mantras
Wikipedia
Википедия
Discogs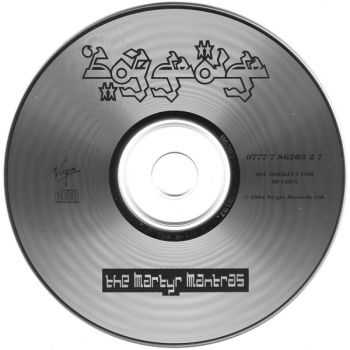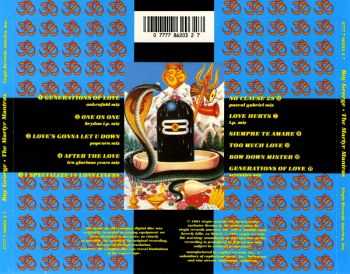 Track Listing
:
1. Generations Of Love (Oakenfold Mix) (7:13)
2. One On One (Brydon L.P. Mix) (4:42)
3. Love's Gonna Let U Down (Popcorn Mix) (6:10)
4. After The Love (Ten Glorious Years Mix) (7:42)
5.
I Specialize In Loneliness
(6:25)
6. No Clause 28 (Pascal Gabriel Mix) (6:21)
7. Love Hurts (L.P. Mix) (6:31)
8. Siempre Te Amare (6:09)
9. Too Much Love (6:00)
10. Bow Down Mister (6:32)
11. Generations Of Love (Seventies Mix) (6:13)
Producers: Simon Rogers, Mark Brydon, Angela Dust, Jon Moss, John Themis, Bobby Z & Jeremy Healy, Bruce Forest and Zeo
LINE-UP
:
Boy George
: Vocals
Jon Quarmby, Richard Cottle
: Keyboards
Colin Elliot
: Percussion
Simeon Lister
: Saxophone
Jagdeep Singh
: Tabla
Beverley Skeete, Derek Green, Govinda All Stars, The, Helen Terry, Jacqui McKoy, Jagdeep Singh, Juliet Roberts, London Community Gospel Choir, Sharon McKoy, Stefan Frank
: Backing Vocals
Many thanks to the original uploader: Gartees
**********
Download
: LOSSLESS
Uploaded
|
Depositfiles
|
Turbobit
**********
Download
: MP3
Uploaded
|
Depositfiles
|
Turbobit
Password
:
pass
Информация
Посетители, находящиеся в группе Гости, не могут оставлять комментарии к данной публикации.