FaltyDL - Hardcourage (2013)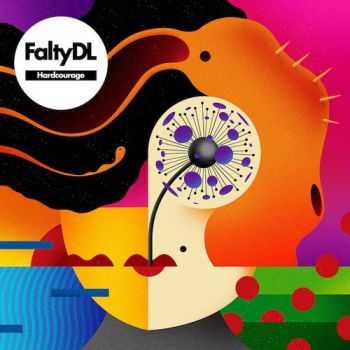 Artist
: FaltyDL
Title Of Album
: Hardcourage
Year Of Release
: 2013-01-22
Label
: Ninja Tune / ZENDNL192X
Genre
: Electronic, Uk Garage
Quality
: 320 / FLAC
Total Time
: 50:11 min
Total Size
: 114 / 329 MB
Tracklist:
01. Stay I'm Changed (4:49)
02. She Sleeps (5:41)
03. Straight & Arrow (5:03)
04. Uncea (4:26)
05. For Karme (3:40)
06. Finally Some Shit/The Rain Stopped (4:48)
07. Kenny Rolls One (7:08)
08. Korben Dallas (4:53)
09. Reassimilate (4:01)
10. Bells (5:45)
Hardcourage' is the NYC-based Lustman's masterpiece: an electronic opus inspired by love and crafted with renewed intent and dedication. Lustman often makes mention of attempting to channel the music in his head, to allow it to pour forth direct from his subconscious. In 'Hardcourage' it seems he's succeeded. The music here feels incredibly natural, the songs taking the most perfect of shapes, their emotive rise and swell both subtle and immensely powerful
Информация
Посетители, находящиеся в группе Гости, не могут оставлять комментарии к данной публикации.