Summer Club Beats vol.95 (2013)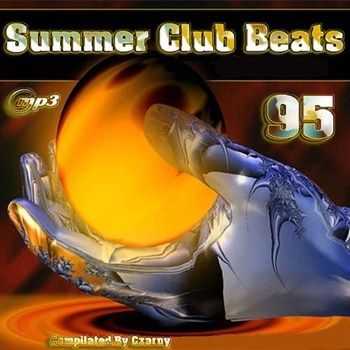 Исполнитель:
VA
Название диска:
Summer Club Beats vol.95
Год выпуска: 2013
Жанр: Dance, Electro-House, Hands Up, Club
Кол-во треков:22
Формат|Качество: MP3 | CBR 192kbps
Время звучания: 94min
Размер файла: 203mb
Tреклист:
1.Base Attack ft. LayZee, Taito vs. Airbeat One Project, Money G - Leaving (Switch Craft Mash-Up)
2.Clubhunter - Dangerous (Turbotronic Extended Mix)
3.Crystal Rock - Because I Love You (Original Mix Edit)
4.DJ Antoine vs.Mad Mark -Meet Me In Paris(MR.ACCESSIBLE REMIX)
5.DJ Antoine vs. Mad Mark feat. B-Case and U-Jean - You And Me (Radio Edit)
6.DJ Rebel feat. Damon Blaze - Bang (Extended Mix)
7.Elwina feat. The Phat Mack - Chocolate Love (Klubbdropz Remix Edit)
8.Freaky Boys - Keep Believing (Extended Mix)
9.Freeman & Drilla - Sweet Word (Switch Craft Remix)
10.John Dahlback & Jacob Plant - Pressure (The Khitrov Botleg)
11.Luengo and Diaz - Sexy Criminal (Die Hoerer Remix Edit)
12.Maffa and Cap feat. Dot Comma - Live With You (Ar.Ma Original Radio Edit)
13.Manian - Im In Love With The DJ (Radio Edit)
14.Maroon 5 & Carl Tricks - This Love ( Johnny Flash Mash Up 2013 )
15.Nigel Hard - I Miss You (Club Mix)
16.No Trixx and Adrien Toma feat. Cynthia Brown Maradja - Crazy For U (French Radio Edit)
17.Pitbull vs TJR - Everybody Drunk (Dmitriy Yanson Mash Up)
18.Reece Low vs. Spencer And Hill – The Dirty Flick(DJ MAXON MASH UP)
19.Scooter & Christina Aguilera – 4 A.M Your Body (DJ Tima Mashup)
20.Shaun Baker pres. Jack Styles feat. Alon Gutman - All My Life (Raw N Holgerson Edit)
21.Sultan and Ned Shepard and Nervo feat. Omarion - Army (Club Mix)
22.Willy DJ s feat. Sweet Ross - Its Gonna Be Love (Nemowave Extended Remix)
Скачать Summer Club Beats vol.95 (2013)
Информация
Посетители, находящиеся в группе Гости, не могут оставлять комментарии к данной публикации.