Javelin - Hi Beams (2013)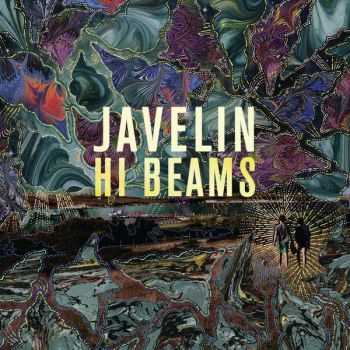 Artist
: Javelin
Title Of Album
: Hi Beams
Year Of Release
: 2013
Label
: Luaka Bop
Genre
: Electronic, Indie
Quality
: 320 Kbps
Total Time
: 31:19 min
Total Size
: 73.5 MB
Tracklist:
3:08 | 01. Light Out
4:04 | 02. Nnormal
3:27 | 03. Judgement Nite
4:35 | 04. Airfield Revised
2:52 | 05. Friending Revised
3:26 | 06. l'Ocean
2:39 | 07. Drummachines
2:59 | 08. City Pals
1:12 | 09. Garth Hudson
2:57 | 10. The Stars
The songs cover a broad range of territories: homage to the strangeness of being a performer; encountering beauty & the void in the natural world; how mundane aspects of work/life distract and alienate us from our desires; advice to internet-based musicians; an assurance to someone who has isolated themselves; light, sky, stars, moon; gravity, delivered with levity... Hi Beams was recorded and mixed at Machine With Magnets (Pawtucket, RI) using proper microphones, vintage mixing desk, an array of amplifiers, real plate reverb -- in the traditional sense a studio album. Previous work had been cobbled together in home studios and mixed on computer. On this record, Javelin aimed for a sound they could not have achieved by themselves. Of note, Light Out was written with samples from Hey by Moss of Aura, aka Gerritt Wilmers (keyboardist in Future Islands). Drummachines came from a track recorded by Javelin with Travis Murphy on guitar, of the now defunct Killer Whales. From Javelin: The last thing we'll say about the new record is that we are sincerely proud of it. We chose the name Hi Beams because the songs evoke to us a sense of sky, stars, night, and warmth -- they are bright bodies of light that wave hello. Please enjoy the fruits of our collective labor.
Информация
Посетители, находящиеся в группе Гости, не могут оставлять комментарии к данной публикации.