VA - Futurism Shades Of Space (2013)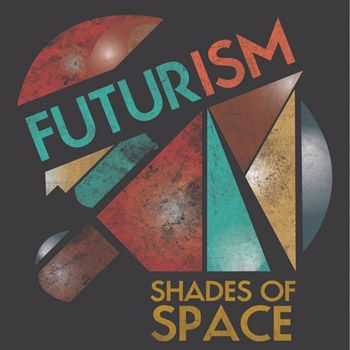 Artist:
VA
Title Of Album:
Futurism Shades Of Space
Year Of Release:
March 25, 2013
Label:
ISM
Genre:
Electronic, Nu-Disco
Quality:
mp3 | Stereo
Bitrate:
320 kbps | 44.1 Khz
Total Time:
02:29:57
Total Size:
383.08 mb
Tracklist
---------
01. This Way Up (Original Mix) - Bonar Bradberry
02. Ambush in Istanbul (Kiwi Remix) - Spektrum
03. Pardonnez-Moi Pour Mon Français (Original Mix) - St Petersburgh Disco Spin Club
04. Listen Up (Original Mix) - Mannmade Music
05. Is the Word (PBR Streetgang Remix) - Ron Basejam
06. Rough Jammm Yo (Original Mix) - Jamie L
07. Give It Up (Ruben & Ra Remix) - Michelle Manetti
08. Fly Away (Original Mix) - Nu Ak
09. The Taste (Original Mix) - Adolfo Velayos
10. Sources (The Dead Rose Music Company Remix) - Rubinskee
11. Liquid Call (Original Mix) - Nega Tiv
12. Shokran (Original Mix) - Ex-Friendly
13. Ain't No Stoppin Us Now (Ron Basejam Remix) - Odyssey
14. Jocko (DJ Rocca Eurodiscodub) - Gemini Bros
15. Crackstate (Original Mix) - Ben La Desh & Plan D'Aqua
16. Don't You Want My Love (Stupid Human Mix) - Yam Who?
17. What You Like (Original Mix) - Questlife
18. By My Side (Original Mix) - Freekwency
19. Love Crisis (Original Mix) - Phunktastike
20. S.A.M (Original Mix) - Yambee!
21. Stronger Than Me (Original Mix) - Genius Collective
22. Believe (feat. Erik Rico) [Original Mix] - Hamish Balfour
ISM Records' two Futurism EPs have proved so popular that label boss Yam Who has decided to use them as the inspiration for an expansive compilation of previously unreleased gems. Unlike the label's other popular strand, Midnight Riot, there's always been a bit more of an open-minded, eclectic feel about the Futurism releases. This is no different. Whilst rooted in nu-disco and deep house, Futurism: Shades of Space also touches on 21st century jazz-funk (Manmademusic), bongo-laden spiritual house (Nu Ak's "Fly Away"), fluid garage (Nega Tiv's excellent "Liquid Call"), woozy Balearica (Ben La Desh and Plan DAqua), block party boogie (Questlife feat Wildstyle, Freekwency) and nu-jazz (Hamish Balfour). More importantly, the quality threshold remains high throughout.
Информация
Посетители, находящиеся в группе Гости, не могут оставлять комментарии к данной публикации.