Niagara - Otto (2013)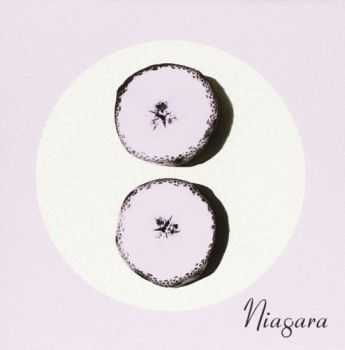 Artist:
Niagara
Title Of Album:
Otto
Year Of Release:
2013
Label:
Monotreme
Genre:
Indie, Psych-Pop, Electronic
Quality:
320 / FLAC
Total Time
: 34:24 min
Total Size
: 78 / 247 MB
Tracklist:
1. Eight
2. Superbe
3. Seal
4. Watershipdown
5. Etacarinae
6. E.V.A.
7. Galaxy Glacier
8. Love Me Love Me
RIYL: Tame Impala, The Flaming Lips, Animal Collective..... OTTO is 1 The Italian word for the number 8, which rotated 90 degrees becomes the ancient symbol of infinity. 2 The first Niagara L.P. 3 The magic number in nuclear physics. 4 The number of the Law of Ocataves from Georges Ivanovich Gurdjieff. 5 The number of the lotus petals, and therefore, in Buddhist terminology, the paths of the Way. 6 The number of cosmic balance: the octagonal shape is that of Buddhist temples centered on the one who spins the wheel in the center of the universe. 7 The maximum number of electrons that can occupy a valence shell. 8 August. Niagara is the collaborative project of Turin-based singers/producers David Tomat (TOMAT / N.A.M.B./ GEMINI EXCERPT) and Gabriele Ottino (N.A.M.B. / Milena Lovesick / GEMINI EXCERPT), who like to take a less conventional approach to composition. Much of their music is developed by continuous experimentation with sounds during improvised sessions, in which vocals are often used as just another instrumental layer. However, they also have a great ear for a killer pop tune and the vocal chops to deliver it. On Otto , their debut album, Niagara blend together a heady mixture of experimental pop, electronica and psychedelia to create their own brand of avant-psych-tronica . The first single, Seal , is a joyously off-kilter mandolin-fueled pop paean to summer, with an uplifting chorus filled with handclaps, sweet west-coast harmonies and humourously surreal lyrics. Watershipdown recalls the trippier, spacier synth-fuelled explorations of The Flaming Lips, with a driving beat, drones and chopped vocal samples. Etacarinea tears a page from the Sgt. Pepper era Beatles book with its bouncy brass band and synths, gradually morphing into a psychedelic wig-out. It all ends with the whimsical Love Me Love Me skipping lightly through a garden of syncopated percussion. The album was recorded by Niagara and mixed by G.U.P. Alcaro at Superbudda Studio in Turin and mastered by Francesco Donandello at Calyx Mastering Studio in Berlin. Niagara have also released a self-titled 4-track digital ep in February 2012.
Информация
Посетители, находящиеся в группе Гости, не могут оставлять комментарии к данной публикации.